Fall 2015
by Mary Sheehan Warren on 09/20/15
While I was in Junior High School I kept a notebook of all the fashion images I could clip from the Sears Roebuck and Montgomery Wards Catalogs. It was sort of a primitive Pinterest account that ended in a carefully archived stack of about a half dozen of these notebooks.

The real high of this hobby came for me once the thick fall edition hit the front stoop:




So cool: a blazer over a turtle neck coordinated with a jaunty felt hat.

I still get that feeling of endless, breathless, awesome possibilities.

I suppose it's the current migration of the waistband upward, or the call for a more flared pant opening, or the ethnic pattern on everything from ponchos to bags that's got me strolling down memory lane.

But Fall 2015 looks aren't artifacts. They're fresh and accessible:



A blazer over a turtleneck in a monochromatic combination. It's about time.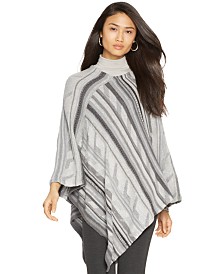 The Poncho: An elegant and ageless update

Texture and print lead the looks so that nothing is boring this season.



And it can be quite folkloric.



And yes, the turtle neck is back.



(And so is the chunky sweater.)

Jeans with a flared leg and a mid rise waistband:


Especially for dress pants or suit trousers:


Coats just don't puff like they used to.




Plenty of bootie...


And fringe isn't so fringe anymore:


My favorite shoe is the girlie Oxford.



So much of this season's look is a smart mix and match of color, texture, and theme. I can imagine all the endless, breathless, awesome possibilities.