How to Handle Your Handbag
by Mary Sheehan Warren on 10/01/13
Now that I've convinced you that your handbag is a dear treasure not to be taken for granted, it's time to learn how to choose and handle this dear treasure.
Let's begin with a disturbing example of what not to choose:
(An armadillo spreads leprosy anyway.)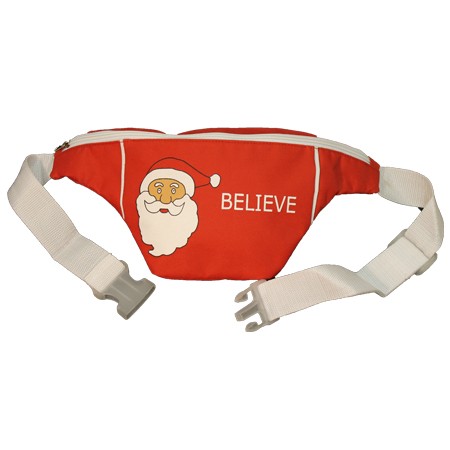 A fanny pack is NOT a handbag. (Of course, if I were forced to wear one on pain of death, it would be this one.)
Then there is the disturbing and expensive example of what not to choose:
Yes, there are some terrible sartorial crimes being committed - every day - in handbag choice. But not here at ISYFashion.
I begin with price. Below is a handy guide:
A reliable bag for professional life: Rarely under $50 (unless it's secondhand or on deep discount) and rarely over $150. Never spend more than $150 unless it's made of high quality, durable materials such as leather or silk. If you are dressing on a business to business-executive level, put the investment into your briefcase (a good one generally starts at $150).
When to go over $150? There are some truly well-made bags that are worth the $200 or even $400 price tag. You can tell by the hard-working closures, smooth working zippers, supple leather, strong lining, and reinforced straps. At this price, you should love the bag and demand hard work from it. Do not, however, go into this price range if you are only seeking the logo-thrill of one-upping your peers. After all, there is the age old rule of "someone-out-there spent-more-than-you-on-her bag:"
"Look at all my'c's'...it only cost me $274 on sale."
"Sure thing c-girl; I got L's and V's for $3400."
(No, I will not hairy-eyeball you if your well-made, expensive handbag happens to have a logo. It happens sometimes.)
Now, onto your handbag philosophy. How do you see your handbag?
1. The loyal friend - You have a single handbag. You choose one bag for the entire season and bring it to work and to play. Guidelines:
Your bag must be made of high quality materials. In fact, you can justify a higher price.
Choose a neutral if your wardrobe (including your coat wardrobe) is made up mostly of color. Choose a color (a nice zest of color) if your wardrobe (including your coat wardrobe) is made up mostly of neutrals.
Ensure that the bag fits over the shoulders of your bulkiest outer coat.
Inspect the bag every evening to pull out bulky items or clean up messes.
Check out T.J. Maxx, most department stores, and on line sites such as Zappos or Ebags.
Opt for a dressy clutch for special occasions, especially formal ones. Your day bag will understand and won't be jealous. Maybe she needs the break anyway.
Love the bag.
2. The Staff of Personal Assistants - You enjoy having several bags, each for a different purpose: business, business casual, weekends, and dressy occasions.
The bag which you use the most should be made of high quality materials and designed to last. The bag you use the least can be the "instant-update" (cheap) bag, as long as it doesn't scream "cheap" (no painted metals, no glued-on bling, no loose fringe).
Ensure that a bag for a certain purpose fits over the largest outer coat worn for that purchase. (The weekend bag should fit over your weekend parka's shoulders.)
You might be the kind of woman who enjoys a clutch or a hand-held, lady-like purse. It's the summit of style, but avoid placing it on tables or floors (especially dinner tables after bathroom floors).
Consider color coordination with your wardrobes. You probably desire color in your bags, just remember to avoid hot pinks, baby blues, and lime greens in the winter.Go for primary colors, muted tones, or traditional neutrals.
Check out second hand venues, boutiques(especially while traveling), Marshalls, T.J. Maxx, most department stores, and on line sites such as Zappos, Amazon, Ebay or Ebags.
Develop a system for switching handbags. The best system I've seen is to keep a minimal number of items in your main purse (phone, wallet, cosmetic bag) so that you only have three things to transfer to other bags. You can even keep a basket beside your bags (to dump and therefore clean out) the bag. In this way, you don't miss anything in a transfer.
Stock each bag you own with tissues, extra change, and you-know-whats.
Love your bags. Thank them occasionally.
3. The Harem - You change bags with practically every outfit. I get it. (Others might not but I do.) Just keep in mind the following:
Don't compromise on taste. Keep it professional when it needs to be and classy all the time.
Any bag you don't use, pass on to someone else. Bags can get lonely.
Read all of the above. You need to. Really.
Now on to a preview of some current bags, all approved by ISYFashion Laboratories. (Or, things I might wish to carry.)