No no no! (It's the Fashion Police, Part II)
by Mary Sheehan Warren on 09/06/12
Because no woman needs the stress which comes from a life of crime, the fashion police have arrived with the law of do's and don'ts. Yes, it's Part II of the Dress Code
1. Do invest in a great fitting pair of trousers or jeans. ISY Tip: If you choose jeans, go for a crisp, dark, denim, with minimal embellishment to get the greatest number of occasions out of your investment. If you choose dress trousers for work, update with a subtle pattern or texture.
DO:
Don't forget about tasteful fit. For that matter, don't yank, shift, and/or pull up your trousers even if they're the new "high waist" style. Fit means that nothing (in particular) is outlined.
DON'T: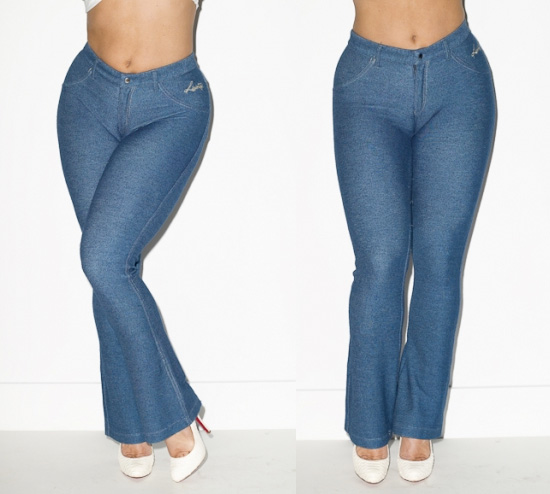 And don't wear those shoes either.
2. Do wear a skirt or dress this season. ISY Tip: Wear the hemline that's best for your leg and body shape, and (for casual wear) try a slightly uneven, asymetrical hemline or a mondern maxi to update your look.
DO:
DON'T choose something that makes you seem, uh, indecisive
.
Gosh, maybe if the shoes were different...
3. Do choose only flattering tops in your best colors. ISY Tip: Wear the appropriate bra for the top and choose a more structured style for the workplace.
DO:
DON'T just hang knits on yourself. You're better than that.
Kind of cute. But not for you. (I ran with this image only because I was a little scared of what might pop up if I googled "tight t shirts" or "bad tops.")
4. Do update your shoes. Choose flattering looks which are in proportion with the rest of your outfit (or body). Also, high heel thongs are not dress shoes. Slides and mules are not only not dressy enough, but they ruin your look.
DO:
DON'T (see below) teeter on the edge of a fashion disaster with both heels and very little foot coverage.
And they are out of style.
5. Do try newer silhouettes which require leggings or skinny jeans. ISY Tip: The focal point of an ensemble which includes leggings should be 1. your face; and 2. the interesting top. One's rear in tights or leggings should be covered by aforementioned top.
DO:
DON'T go out half dressed. Please.
No. Please don't.